Rep. Wray responds to abortion bill passing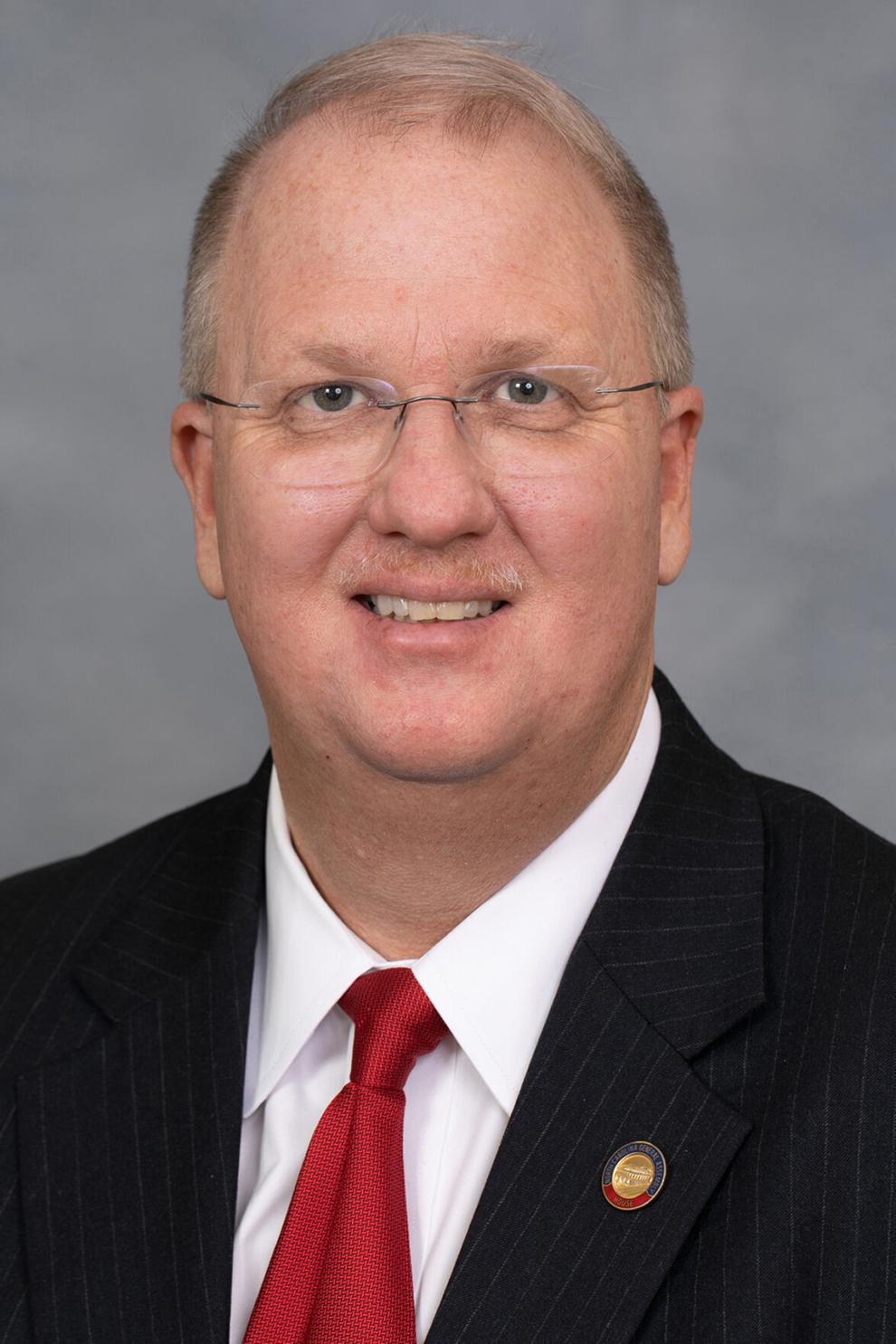 The North Carolina General Assembly legislators overrode Gov. Roy Cooper's veto on May 16 that restricts abortion after 12 weeks of pregnancy.
Senate Bill 20 was introduced to state legislators on Jan. 25, months after the Supreme Court of the United States overturned the 50-year-old 1973 Roe v. Wade on June 24 that protected the right to an abortion under the Constitution. The declaration left abortion decisions to the state legislators, which has sparked lawmakers across the nation to proceed with implementing abortion measures.
The state's SB 20 section 90-21.81A reads, "(a) Abortion — It shall be unlawful after the twelfth week of a woman's pregnancy to advise, procure, or cause a miscarriage or abortion. (b) Partial-Birth Abortion Prohibited — It shall be unlawful for a qualified physician, any health care provider, or any person to perform a partial-birth abortion at any time."
Section 90-21.81B explains when abortion is lawful and reads:
1. When a qualified physician determines there exists a medical emergency.
2. During the first 12 weeks of a woman's pregnancy, when the procedure is performed by a qualified physician licensed to practice medicine in this State in a hospital, ambulatory surgical center, or clinic certified by the Department of Health and Human Services to be a suitable facility for the performance of abortions, in accordance with G.S. 90-21.82A or during the first 12 weeks of a woman's pregnancy when a medical abortion is procured.
3. After the twelfth week and through the twentieth week of a woman's pregnancy, when the procedure is performed by a qualified physician in a suitable facility in accordance with G.S. 90-21.82A when the woman's pregnancy is a result of rape or incest.
4. During the first 24 weeks of a woman's pregnancy, if a qualified physician determines there exists a life-limiting anomaly in accordance with this Article.
The nearly 47-page bill outlines procedures and gathering of information regarding legal abortions for statistical purposes.
The bill also increased "foster care and adoption assistance payment rates," "expanding access to chid care" and "expand satellite-based monitoring for violent and repeat sexual offenders, increase punishment for assault on a pregnant woman, and establish the crime of misdemeanor domestic violence."
Read the full SB 20 at bit.ly/3IwRB38.
On May 3, 46 House Democrats voted against the bill, with 71 Republicans voting for it. On May 4, 20 Senate Democrats voted against the bill, with 29 Republicans voting in favor. After passing the Senate, the bill was sent to the governor's desk that same day.
On May 13, Gov. Cooper vetoed the bill and cited in the document, "This bill will create dangerous interference with the doctor-patient relationship, leading to harm for pregnant women and their families. With its medically unnecessary obstacles and restrictions, it will make abortion unavailable to many women, particularly those with lower incomes, those who live in rural areas, and those who already have limited access to health care."
Cooper vetoed the bill at a North Carolina Reproductive Freedom Coalition rally, according to a press release from his office, as the proposal from legislators was opposed by the North Carolina Medical Society, the North Carolina Obstetrical and Gynecological Society and North Carolina Academy of Family Physicians.
"Let's be clear — this bill has nothing to do with making women safer, and everything to do with banning abortion," Cooper said at the rally, according to the press release. "How about we leave medicine to the doctors and the decisions to the women."
The governor's press release indicated the Republican backed bill would reduce access to abortion and potentially cause women's health clinics in the state to shut down.
The governor's press release outlined other issues the bill would cause:
• Ban medication abortions after 10 weeks; medication abortions account for approximately 60% of all abortions in North Carolina
• Require three in-person appointments days apart for anyone seeking a medical abortion, which doctors have called "medically unjustified and unnecessary," and make care harder to access for anyone who can't take off work, afford to travel, stay in a hotel or get extra child care
• Significantly increase the number of burdensome attestations for patients to complete prior to receiving reproductive health care
• Implement new regulations and licensing requirements that don't contribute to patient safety and could cause the closure of clinics providing abortions across the state
On May 16, Cooper's veto was overridden in the state Senate with 20 Democrats voting against it and 30 Republicans for it. The same happened in the House, with 48 Democrats voting against SB 20, and 72 Republicans voting for it. The overriding of Cooper's veto was a success and made SB 20 into law and will take effect July 1.
Cooper gave a statement on Republican state legislators overriding his veto.
"Strong majorities of North Carolinians don't want right-wing politicians in the exam room with women and their doctors, which is even more understandable today after several Republican lawmakers broke their promises to protect women's reproductive freedom," the governor said. "For the last two weeks, Republican sponsors of this abortion ban have strenuously argued that it is much less restrictive than we warned, so we will now do everything in our power to make sure that's true.
"North Carolinians now understand that Republicans are unified in their assault on women's reproductive freedom and we are energized to fight back on this and other critical issues facing our state. I will continue doing everything I can to protect abortion access in North Carolina because women's lives depend on it."
Rep. Michael Wray (D-27), who represents Halifax, Northampton and Warren counties in the House, voted against SB 20.
"I voted with Governor Cooper to sustain his veto of Senate Bill 20 restricting women's access to abortion services in our state," Wray told the Herald. "I am a supporter of women's reproductive rights and feel that this legislation will turn back the clock when it comes to women's health issues. I believe in the Roe decision. I believe in the rights of women to make the best health care decisions with their physicians and the Legislature does not need to inject itself into the private lives of North Carolina citizens."
Sen. Bobby Hanig of District 3, representing Halifax, Northampton, Bertie, Camden, Currituck, Gates, Martin, Tyrrell and Warren counties in the Senate, voted for the SB 20 and reserved comments for the sponsors of the legislative piece.